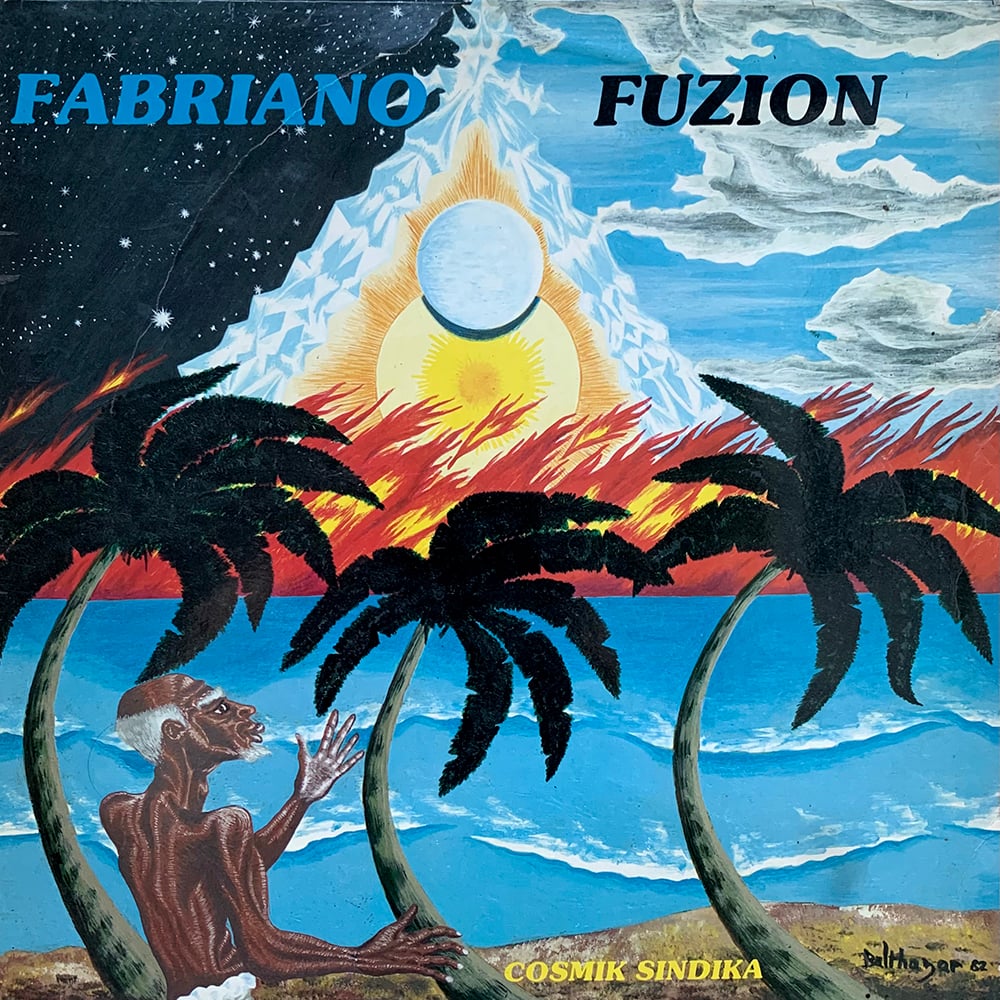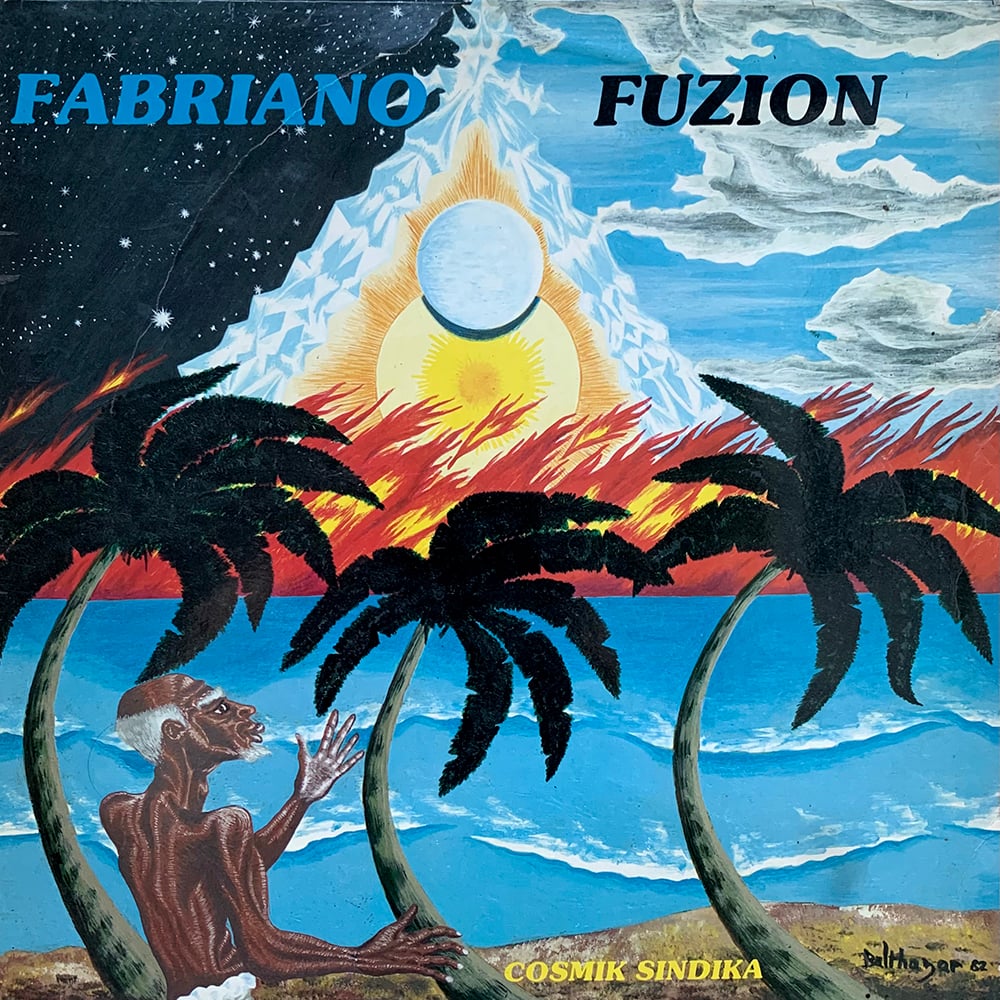 Fabriano Fuzion - Cosmik Sindika (Safran – SAF 118202 - 1982)
€120.00
The band Fabriano Fuzion - Fabriano Unit Zion brought together some of the Caribbean's most inspired musicians: Martinican-born Mario Canonge on the piano (his first appearance on an album), Alain-Jean Marie on the synthesizer, Edouard and Pierre Labor on saxophones, Claude Vamur (Kassav ') on the drums, singer/percussionists Marie-Reine Lamoureux and Marie-Céline Lafontaine, percussionists Roger Raspail, Sully Cally and Hector Ficadière (Tumblack, Vent Levé) on Ka percussions.
It is precisely the Gwo Ka - this ancestral "root" music deeply embedded in the heart of the Guadeloupe musician - which constitutes the rhythmic backbone of this first opus. The Gwo Ka, the jazz, the poetry and the spiritual vibe are gathered here to form a splendid album; one of the true masterpieces to emerge from the French West Indies.
Rarely will a band have borne its name so well than Fabriano Fuzion - its music is a multiple and collective work in which each element brings its identity and its richness, conferring to this major work a truly fusional dimension.
Record is strong VG+ / Sleeve is VG+ (has a barely visible repaired tear on front)